Scholar in Residence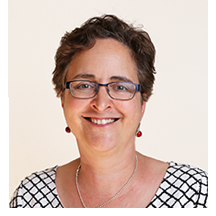 Professor Teresa Scassa is the IPC's first-ever Scholar-in-Residence. She is also Canada Research Chair in Information Law and Policy at the University of Ottawa, Faculty of Law and an internationally-renowned expert in privacy, open data and data governance.
Professor Scassa is cross-appointed to the School of Information Studies at the University of Ottawa and is a member of the Centre for Law, Technology and Society at the University of Ottawa, as well as the Geomatics and Cartographic Research Centre at Carleton University.
Her research has focused on intellectual property law, privacy law and technology. She is the author and co-author of dozens of peer-reviewed journal articles, book chapters, as well as a number of books, including The Future of Open Data (2022), Artificial Intelligence and the Law in Canada (2021), Digital Commerce in Canada (2020), and Law and the Sharing Economy: Regulating Online Market Platforms (2018).  Professor Scassa is a member of the IPC's Strategic Advisory Council and a prolific writer of her well-known blog.
She is a member of the Advisory Council on Artificial Intelligence, and a past member of the Canadian Government Advisory Committee on Open Government. She also serves on the Law Commission of Ontario's Advisory Panel on the AI in Civil and Administrative Justice, and was a past member of the Digital Strategy Advisory Panel for Waterfront Toronto.
Her appointment as Scholar-in-Residence at the IPC is effective September 1, 2022, until June 30, 2023.
This post is also available in: French
---