Poster and brochure: Your Health Information and Your Privacy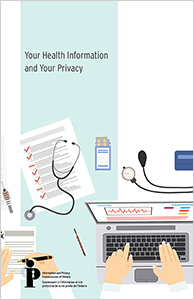 Help your patients understand their health privacy and access rights!
As the oversight body for the Personal Health Information Protection Act, the IPC provides tools to help health information custodians carry out their responsibilities under this law.
The IPC has developed a poster and an easy-to-understand brochure that can be used by custodians in a variety of health care settings to provide information about this law and the custodian's information practices.
They explain what health information custodians can, and can't, do with personal health information, as well as the privacy and access rights of patients and how they can exercise those rights.
Download a poster or brochure in PDF format:
If you're a health information custodian and you'd like larger printed posters or a supply of brochures, contact us at 416-326-3333 or [email protected].
This post is also available in: French
---