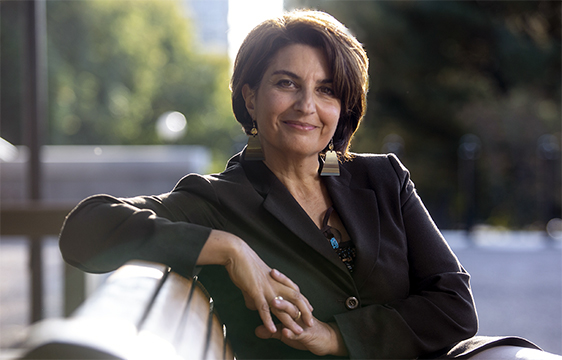 Commissioner
Patricia Kosseim brings to the IPC significant experience and a wealth of knowledge in the areas of privacy and access law, having worked in public, private and health sectors, and across various jurisdictions.
Prior to joining the IPC, Patricia was counsel in Osler's Privacy and Data Management Group where she provided strategic advice to clients on matters of privacy, data governance, and access law. She also led a number of thought leadership initiatives as national co-leader of Osler's AccessPrivacy knowledge platform.
For more than a decade, Patricia served as senior general counsel and director general at the Office of the Privacy Commissioner of Canada in Ottawa. During that period, she was responsible for advancing a number of major cases before the federal courts and the Supreme Court of Canada; advising on critical privacy investigations; appearing before parliamentary committees on significant legislative bills; developing national and international policies; leading a national research funding program; and, overseeing a technology analysis team and laboratory.
While holding executive positions at Genome Canada and the Canadian Institutes of Health Research, Patricia developed and led national strategies for addressing legal, ethical, and social aspects of health research and genomics technologies. She began her career in Montreal practicing in the areas of health law, civil litigation, human rights, privacy, and labour and employment with a leading national law firm.
Patricia has published and spoken extensively on matters of privacy law, health law, and ethics.  She has taught part-time at the University of Ottawa Faculty of Law and has held many professional appointments and board memberships, including as a member of the Board of Governors of the Ottawa Hospital; chair of the Board of Directors of the Ottawa Hospital Research Institute; vice-chair of the Research Integrity Committee of les Fonds de recherche du Quebec; member of the National DNA Databank Advisory Committee; and member of various expert working groups of the Organization for Economic Co-operation and Development.
Patricia obtained her business and law degrees from McGill University in Montreal, and a Master's Degree in Medical Law and Ethics from King's College, University of London. She is a member of the Law Society of Ontario, as well as the Barreau du Quebec, and is fluently bilingual in both official languages.
When she is not in the office — either physically or virtually — Patricia enjoys all-season, outdoor activities with her family and their dog Rocky.
---
Assistant Commissioner, Strategic Initiatives and External Relations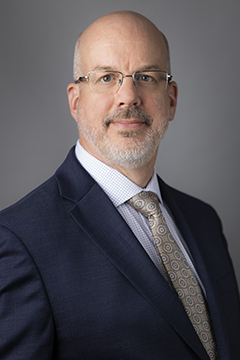 Mike Maddock is Assistant Commissioner, Strategic Initiatives and External Relations.
Mike is a strategic thinker and transformative leader with over 15 years of senior leadership experience delivering exceptional program and policy initiatives, with a broad and deep understanding of emerging technologies and their privacy, ethical and societal implications.
Prior to joining the IPC, Mike served as Assistant Deputy Minister (ADM) with the Ontario Digital Service, where during his tenure he helped drive an ambitious digital agenda – including Ontario's first Digital and Data Strategy, championing Open Government and Open Data practices, overseeing Ontario.ca the government's flagship website, the launch of privacy protective applications such as COVID Alert, and an expansive digital training and assessment program.
Of particular note, Mike led critical work to develop the foundations of a Trustworthy Artificial Intelligence framework for Ontario, as well the Ontario Data Authority initiative and the Ontario Digital Credentials Program.
Having also served previously as ADM, Communications in Cabinet Office, Mike is a communications specialist with extensive marketing, social media, media management, and strategy development experience.
Mike holds a Bachelor's degree in Environmental Studies from the University of Waterloo.
He is also a novice pianist, pretty good cook, animal lover, proud Dad and husband.
---
Assistant Commissioner, Tribunal and Dispute Resolution Services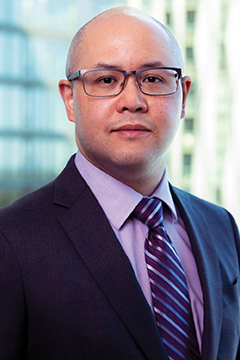 Warren Mar is Assistant Commissioner, Tribunal and Dispute Resolution Services.
Prior to joining the IPC, Warren spent the majority of his career at the municipal level of government in Ontario. He was the head legal counsel for two municipalities for over 10 years, most recently as the Commissioner of Legal and Enforcement Services for the Town of Whitby. As the Town's Solicitor, Warren provided legal advice, direction, and strategic corporate leadership to staff on a diverse range of issues, with a focus on municipal, access to information, enforcement, and planning law. Prior to Whitby, Warren served as the Town Solicitor and Director of Legal and Legislative Services with the Town of Aurora. During his career, Warren has led numerous transformative corporate initiatives and directly guided staff in multi-disciplinary departments.
Warren holds an Honours Bachelor of Arts degree in Urban Studies and Political Science from the University of Toronto, a Bachelor of Laws degree from Osgoode Hall Law School, and a Masters Certificate in Municipal Leadership from the Schulich School of Business. He has been a practising lawyer and member of the Law Society of Ontario since 2004.
---
Chief Operating Officer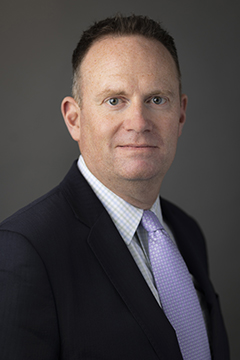 Marc Foulon has more than 23 years of experience in senior leadership positions in the Ontario Public Service and the Federal Government. Prior to joining the IPC, Marc was acting Assistant Deputy Minister, Conservation and Renewable Energy Division, at Ontario's Ministry of Energy. He has led strategic corporate services and oversight for multiple high-profile government transformational priorities in various sectors, including Justice, Energy, Health and Transportation, and at key central agencies, including Cabinet Office, the Ministry of Finance and the Treasury Board Secretariat.
Over his career, Marc has led teams in many distinct disciplines, including finance, procurement, information technology, facilities, policy, operations, project management and service management.
Marc holds Masters of Business Administration and Bachelor of Commerce degrees and has continued his education through the Rotman Institute of Corporate Directors and Schulich Leadership Enrichment and Development Programs.
---
Director of Legal Services and General Counsel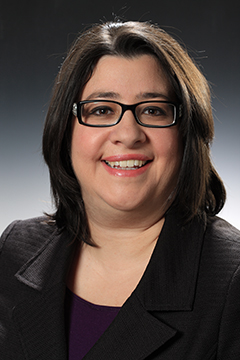 Manuela Di Re is Director of Legal Services and General Counsel.
She began her practice providing advice and representation to physicians in claims for medical negligence, in complaints before the College of Physicians and Surgeons of Ontario, and in matters before Ontario's Health Professions Appeal and Review Board and other administrative tribunals. She continued her practice as senior legal counsel to a board of health, an ambulance service, and two long-term care homes. Manuela joined the Office of the Information and Privacy Commissioner of Ontario in January 2005.
She was called to the bar of the province of Ontario in 1998 and to the bar of the state of New York in 2000.
If you would like the Commissioner, or another member of the IPC, to appear at your event, please complete the Speaking Engagement Request Form. We recommend that you submit your request at least two months in advance to allow enough time for our office to review your request.
This post is also available in: French