The IPC's Transparency Challenge!
The Transparency Showcase is here!
The IPC is pleased to unveil its first-ever Transparency Showcase — an online 3D gallery featuring a range of projects from municipal and provincial institutions in Ontario.
The featured projects show the positive impact of government transparency and the benefits of open data for Ontarians. Browse the interactive showcase from your desktop or phone and learn more through descriptions, videos, and graphics.
Projects in the showcase were submitted in response to an IPC-issued Transparency Challenge to government institutions on September 28, 2022, International Right to Know Day.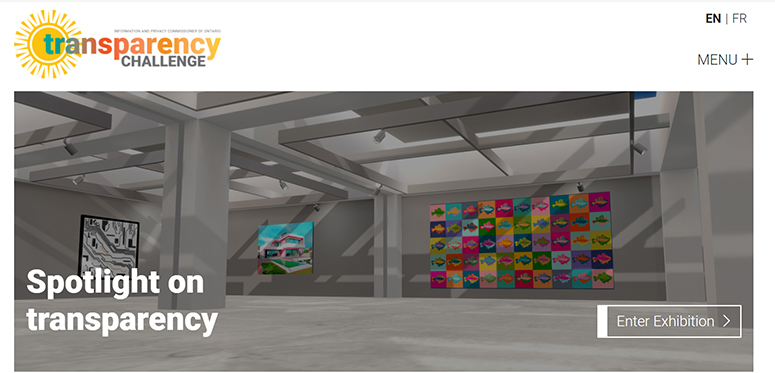 Transparency Challenge FAQs
More questions?
Email us at [email protected].
This post is also available in: French
---